National Days to Celebrate During the Second Half of April!
April is well under way — the fourth month of the year and the official month of spring cleaning and planting — and, at the beginning of the month, we shared with you all of the holidays and national days to celebrate from April 1-15.
Now that we are at the halfway mark, we are checking out new ways to celebrate each and every day from the 16th through the end of the month!
Some Fun Facts About April
Small animals that hibernate usually come out of their burrows in April
The daisy and sweet pea are the official flowers of the month
The April birthstone is the diamond, which symbolizes innocence
The zodiac signs for April are Aries (March 21-April 19) and Taurus (April 20-May 20)
Below is a list of all of the "national" days and holidays you can look forward to celebrating this month (Part two of two, highlighting the second half of the month)!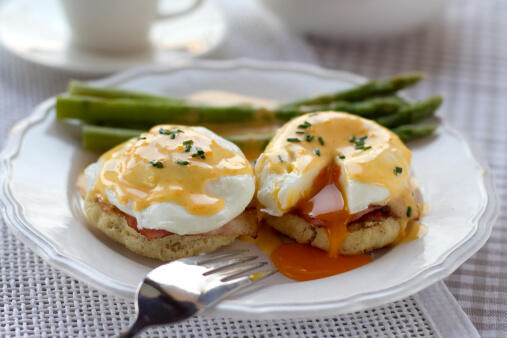 April 16
National Eggs Benedict Day
Easter Sunday (Changes Annually)
National Orchid Day
National Bean Counter Day
National Healthcare Decisions Day
National Wear Your Pajamas to Work Day
April 17
National Poem in Your Pocket Day (Changes Annually)
National Cheeseball Day
National Bat Appreciation Day
National Haiku Poetry Day
National Ellis Island Family History Day
April 18
National Lineman Appreciation Day
National Columnists' Day
National Animal Crackers Day
April 19
National Garlic Day
National Hanging Out Day
National Amaretto Day
National Oklahoma City Bombing Commemoration day
April 20
National Pineapple Upside Down Cake Day
National Cheddar Fries Day
National Lima Bean Appreciation Day
National Look Alike Day
National Get to Know Your Customers Day (Third Thursday of Each Quarter)
National High Five Day (Third Thursday in April)
April 21
National Kindergarten Day
National Yellow Bat Day
National Chocolate Covered Cashews Day
National Day of Silence (Changes Annually)
National Donate Life Blue and Green day (Changes Annually)
April 22
National Record Store Day (Changes Annually)
National earth Day
National Girl Scout Leader's day
National Jelly Bean Day
April 23
National Picnic Day
National Cherry Cheesecake Day
National Lost Dogs Awareness Day
National Take a Chance Day
National Talk Like Shakespeare Day
April 24
National Pigs in a Blanket Day
April 25
National DNA Day
National East Meets West Day
National Hug a Plumber Day
National Zucchini Bread Day
National Telephone Day
April 26
National Help a Horse Day
National Audubon Day
National Kids and Pets Day
National Richter Scale Day
National Administrative Professionals Day (Wednesday of last full week in April)
National Pretzel Day
April 27
National Babe Ruth Day
National Prime Rib Day
National Tell a Story Day
National Bring Our Sons and Daughters to Work Day (Fourth Sunday in April)
April 28
National Super Hero Day
National Blueberry Pie Day
National BraveHearts Day
National Great Poetry Reading Day
Worker's Memorial Day
National Arbor Day (Last Friday in April)
National Hairball Awareness Day (Last Friday in April)
National Teach Children to Save Day (Changes Annually)
April 29
National Sense of Smell Day (Last Saturday in April)
National Pool Opening Day (Last Saturday in April)
National Zipper Day
National Shrimp Scampi Day
National Peace Rose Day
National Rebuilding Day (Last Saturday in April)
April 30
National Pet Parents Day (Last Sunday in April)
National Military Brats Day
National Adopt a Shelter Pet Day
National PrepareAthon! Day
National Bugs Bunny Day
National Hairstylist Appreciation Day
National Kiss of Hope Day
National Honesty Day
National Oatmeal Cookie Day
National Raisin Day
National Infertility Survival Day (Sunday Before Mother's Day)
National Sarcoidosis Day